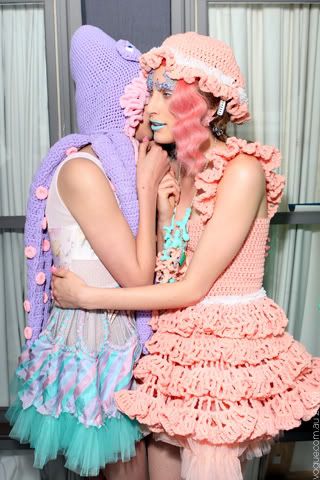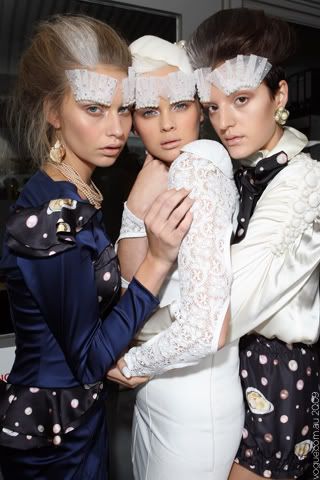 So Rosemount Australian Fashion Week has come and gone (like ... practically a month ago; I am hopeless and way behind!). After finally looking through all the runway pictures and writing up a little commentary, I have to agree with the bloggers I interviewed for my news story a while back, in that it was so uninspiring! All I could see were rip-offs of Chloe, Alexander Wang and Balmain EVERYWHERE. Where has all the creativity gone?
In my opinion the highlights were few and far between:
- Therese Rawsthorne was girly, clean, quiet ... a bit samey but cute. I loved the pale blue pieces.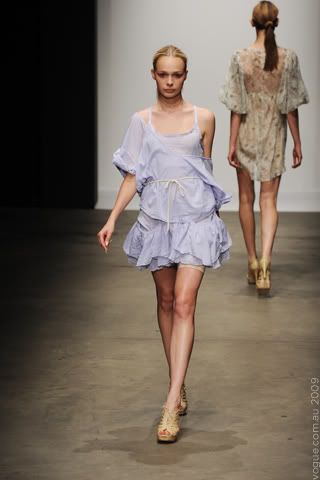 - The looks for men at Beat Poet were simple and stylish. The jeans look incredible.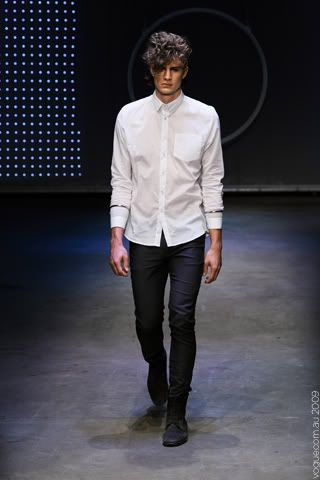 - It took a few looks for me to like what Antipodium showed but I ended up loving their collection. It's girly but also slightly Rick Owens-y (androgynous/futuristic ... is there a proper word for that?), an interesting combination, and was one of the more original collections. All I could think was "This is what Sonia Rykiel would look like after a fist fight".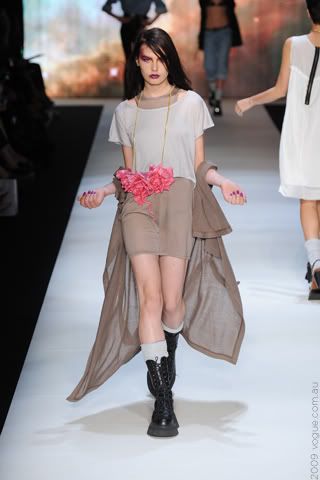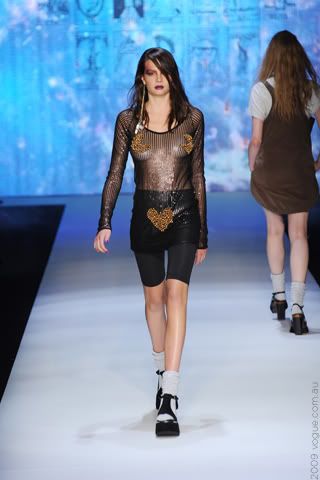 - Arnsdorf. My favourite Australian brand delivered once again! So much love for this collection. It's exactly what I love Jane for, the clothes are simple, modest, clean, yet they have the occasional tasteful little twist. Flawless (apart from those cut-out pants, I'll let those slide).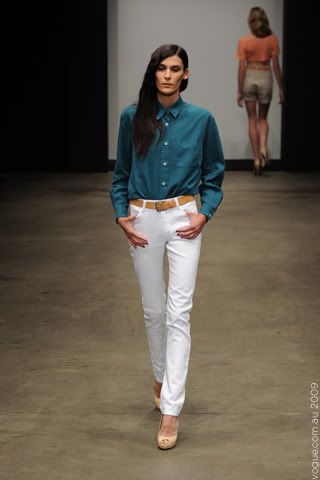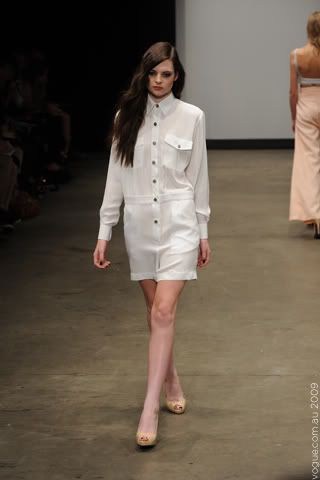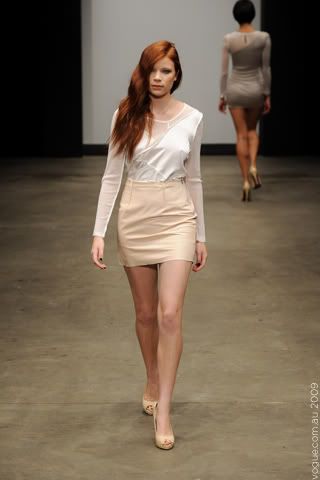 - Romance Was Born was undoubtedly the most innovative show of all during Aus Fashion Week. The whole underwater meets a Midsummer Night's Dream feel of the show was so refreshing and intriguing. I think Galliano would approve of everything, especially the staging and the styling.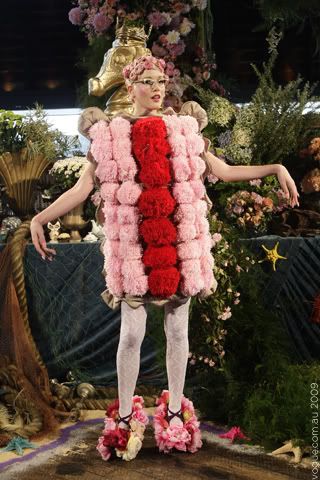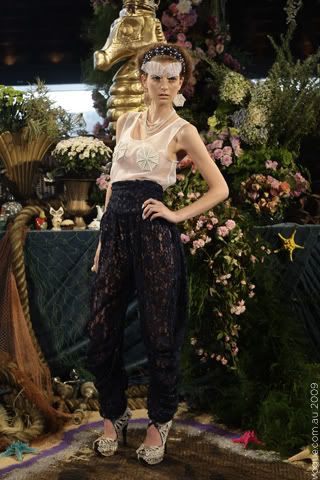 - The Dhini + Gail Sorronda show caught my eye basically because it was different to the other shows. It had a bit more punch, even though there were lots of looks that were very similar to international collections. For instance, some of the military inspired and overly cutesy looks were pretty much toned down Temperley/Erin Fetherston/Luella FW09. Aside from that, I have to admit it was pretty damn adorable.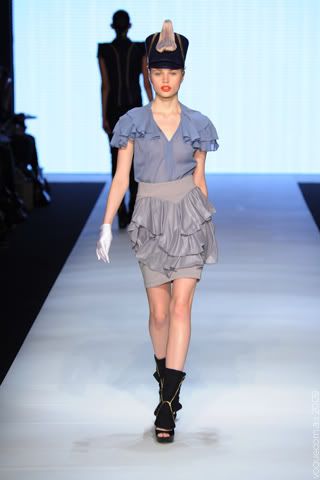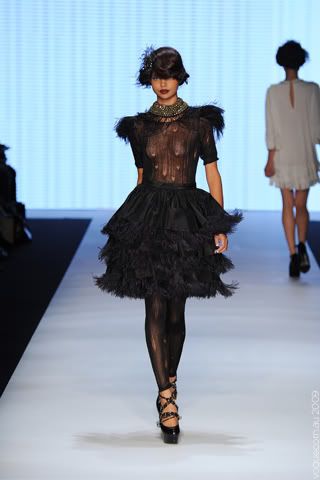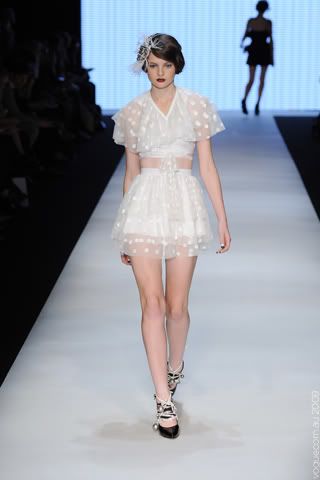 - I'd been told to look out for Alpha60, and I have to say that it totally lived up to the hype. There were 43 looks(!), and I loved the relaxed feel and autumny palette. The girls looked as good as the boys which is rare, and overall I just loved it. So much so that I couldn't pick which pictures to share, so here are all eight of my favourite looks.