Happy 2010! One of my New Year's Resolutions is to be more proactive, and despite that, I've been meaning to post all this stuff for the past two weeks. Stupid resolutions not resolving themselves.
The festive season this time around has been pretty fantastic. I had a three day boozefest (if you have never had a Moscow Mule cocktail, you are really missing out) in Sydney with family for Christmas, catch-ups and movies with my newly-back-from-overseas bestie, and lots of relaxing days at home decluttering, making lists and detoxing my poor unhealthy body. The only let-down I guess would have to be New Year's Eve where it just didn't really happen for us, so we went home after eating burritos and pizza at about 1 in the morning. In two ways it was a positive, though; (1) We realised that spending NYE out is almost always a dud (2) My first day of 2010 was spent practically hangoverless. Silver lining etc etc.
Anyhow. I've spent a bit of time tweaking the layout/header on the blog because I can never shake that 'new year = new everything' itch. I also deleted a few older posts because they were crappy, and I wanted to extend the aforementioned itch to the blog in that I think I need to stop treating it like a tumblr account, and (try to) have more original content. It'll be good practice for writing jobs in the future at the very least.
I also need to work on segways (who am I, Naomi Robson!?). Now onto my favourite part of this time of year: PRESENTS.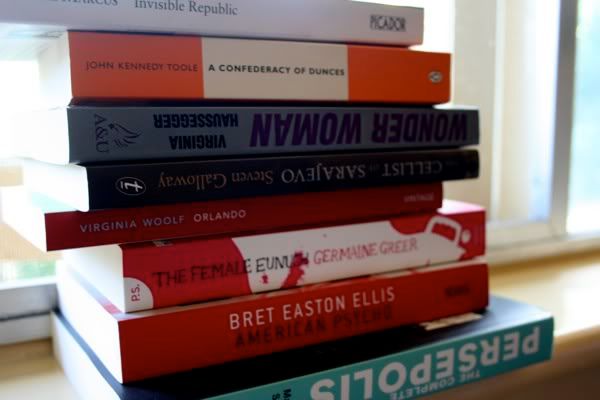 Some of these I bought for myself but whatever. In 2009 I read 22 books and I'm trying to read at least 30 this year, starting with these (Fun fact: I gave Tori Amos a copy of the Greer book when I met her in Sydney).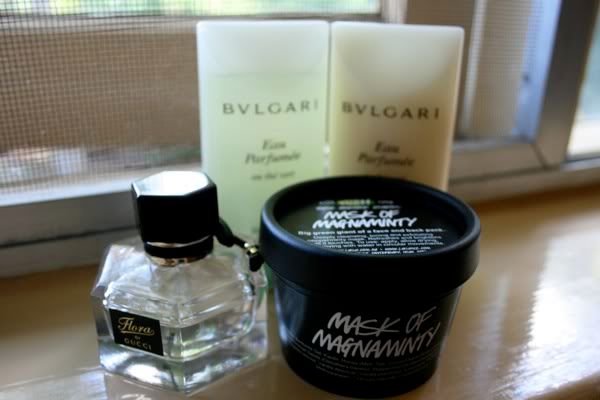 I have spent the past few days drowning in
Lush
products, this face mask being my most recent and successful purchase.
Flora
is just beautiful, and the
Bulgari
haircare prodcuts are green-tea-scented and divine.
One of my presents was a double bed (I'm all grown up). My two cocker spaniels like it even more than I do.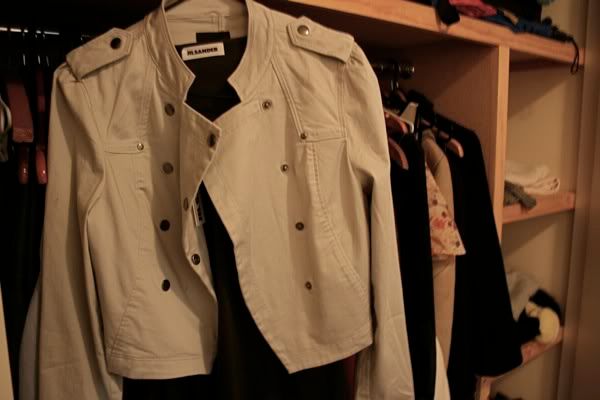 Cropped jacket from
Sportsgirl
and dark green
Jil Sander
V-neck.
I also brought home some old clothes and jewellery from my Aunt who I stayed with, plus bags of little presents from family and others (you know, the kind of stuff you keep in a drawer). All in all, some excellent loot. Not a bad way to end a not-very-eventful year. Eventful in the sense that something terrible happened, followed quickly by something amazing; my 2009 was fairly constant. Seeing as I pretty much thrive on drama (good and bad), here's hoping 2010 gives me a bit more of a rollercoaster. There are a few things I have lined up already that I'm very excited about:
- Going to Europe and Turkey in March/April.
- My twenty first birthday.
- Journalism internship.
- Completing my Bachelor of Arts/Bachelor of Journalism (!!).
- Going to France in December as a Graduation gift with my bestie.
Cheers to the New Year and the (temporary) motivation it brings.