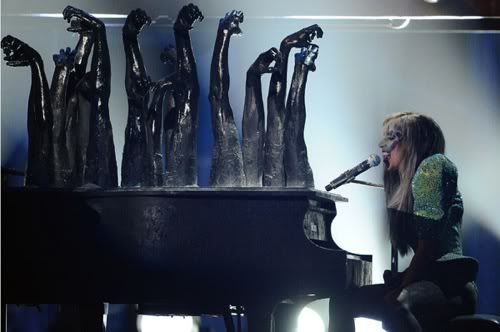 - One of the funniest sites in the vein of FMyLife, Sorry I Missed Your Party etc,
Unhappy Hipsters
.
- A look at what Monopoly is doing for its 75th birthday,
here
.
-
The Print Society
, a place to find a great range of artists' work on display (and for sale too!). Plus the layout is killer.
- A very interesting (though not exactly recent) interview with photographer Juergen Teller on his craft, and the philosophy he holds,
here
.
-
E-waste
, a photographic series showing a side of technology that I've frankly never thought about. This series is appealing both intellectually and visually.
[image of Lady GaGa's performance at the Grammy's]