In celebration of
next year's Lady GaGa Australian Tour
being announced (and tickets going on sale this Friday!), I bring you a short ramble on how much I love this woman, and some photos because her fabulosity surpasses the capacity of words.
Really I just wanted to say that all the haters are batshit crazy and wrong (I mean, I guess she's offputting and irritating if you're not into her thing, but .. come on! The fact that she's garnered such a strong reaction is her exact point). How anyone can fault a woman looking 100% comfortable doing an interview in a Jean Charles de Castelbajac outfit after somehow performing 'Poker Face' as a jazzy serenade at the keyboard using her feet is beyond me. Call it blind, stupid, nonsensical, excessive adoration if you will, but I can't get over her. Case(s) in point, for your viewing pleasure: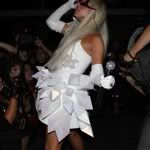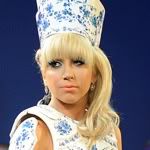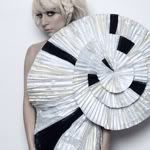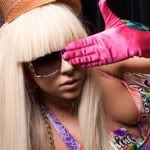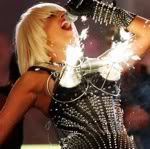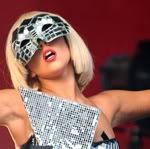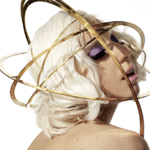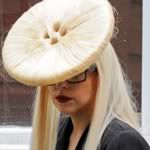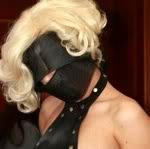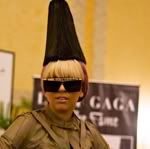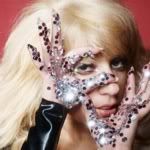 And let's not forget how stunning the video for 'Paparazzi' is.
My favourite part is her dancing as a cripple. IT'S SO FUCKING GOOD.
Oh and the Boudicca jumpsuit with the ruffles. I've been googling that all week and haven't found an answer as to whether or not the black ruffles were her stylist's addition. Someone help me out here.